Description
Experience amazing interactivity with true Multi-Touch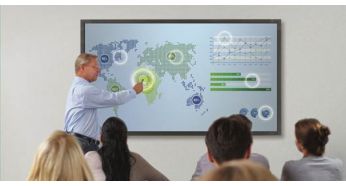 A brand new level of interactivity is now available thanks to integrated touch technology. More flexibility and optimum simultaneous touch performance coupled with excellent operability opportunities to give you the ultimate in user interaction. The Multi-Touch displays are enabled with automatic touch recognition. The USB connector is HID compliant, providing true plug-and-play operation.
Anti-glare glass with low optical parallax
With this integrated touch display, the anti-glare glass with low optical parallax allows for the most immersive touch experience. With little to no glare and low reflection on the display, images are crystal clear with pure color and great clarity.
Ensure your content is running with automatic screenshots
Content is king, and with the automatic screenshot feauture, you can make sure that your content is up and running at all times. Screenshots are taken throughout the day, which are then stored in the FTP server. From there, the screenshots can be viewed no matter when, or where you are.